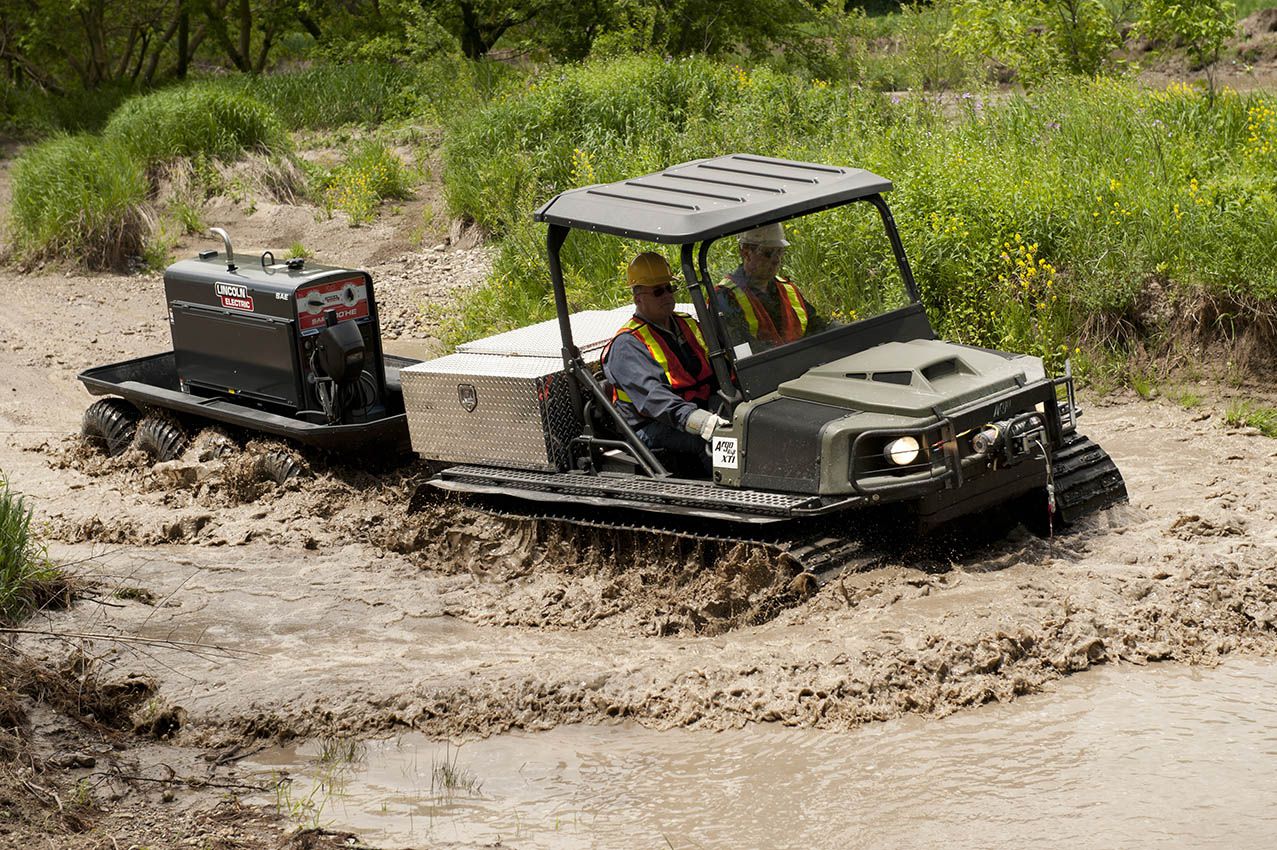 Argo All Terrain Solutions stocks a large choice of new and used Argo and Hydratrek Vehicles and Spare Parts. One of the true joys of owning an Argo ATS off road vehicle is in the peace of mind of a 'Triple A' safety record and that spare parts and after sales service are in plentiful supply.
Did you know? 'Mr Argo' – Eric Olsen founding managing director of Argo All Terrain Vehicles (Aust), delivered the very first amphibious Argo into Australia back in 1978 and today, Argo All Terrain Solutions is now one of the longest running ARGO distributors in the world.
Argo All Terrain Solutions' reputation for delivering 'the right part' to the most remote destinations of Australia is 'second to none'. In fact if you own a Old '80's model Argo…Argo ATV can still supply parts for your old Argo.
Just a few words that have been used to describe the 'ARGO' over the years;
Safe, Long Lasting, Tough, High Quality, Unique, Versatile, Envied, Followed, Proven, Famous, Amphibious, Outlasted, Floats, Seen, Known, Recognized, Goes Anywhere, Safe, Climbs Anything, Carries Everything, Very Safe, Sturdy, Low Rollover and Loved!
Argo All Terrain Solutions is also proud to introduce to Australia the Heavy Duty, Robust Multi Purpose and a serious Off Road and Amphibious Hydratrek!
Now eight years in Reseach and Development the Hydratrek are a full Aluminium Hull, Diesel and Hydraulic powered Track and Propellor driven machines, which are sure to impress in the harshest conditions.
There is no doubt the Argo has stood the test of time and the Hydartrek will follow to lead the way with a model range built tough.
NOW is the right time to invest in the product that you've seen and known about for years. Invest in one of the safest off road amphibious vehicle on the market Today.
Toll-free phone: 1300 731 082